Description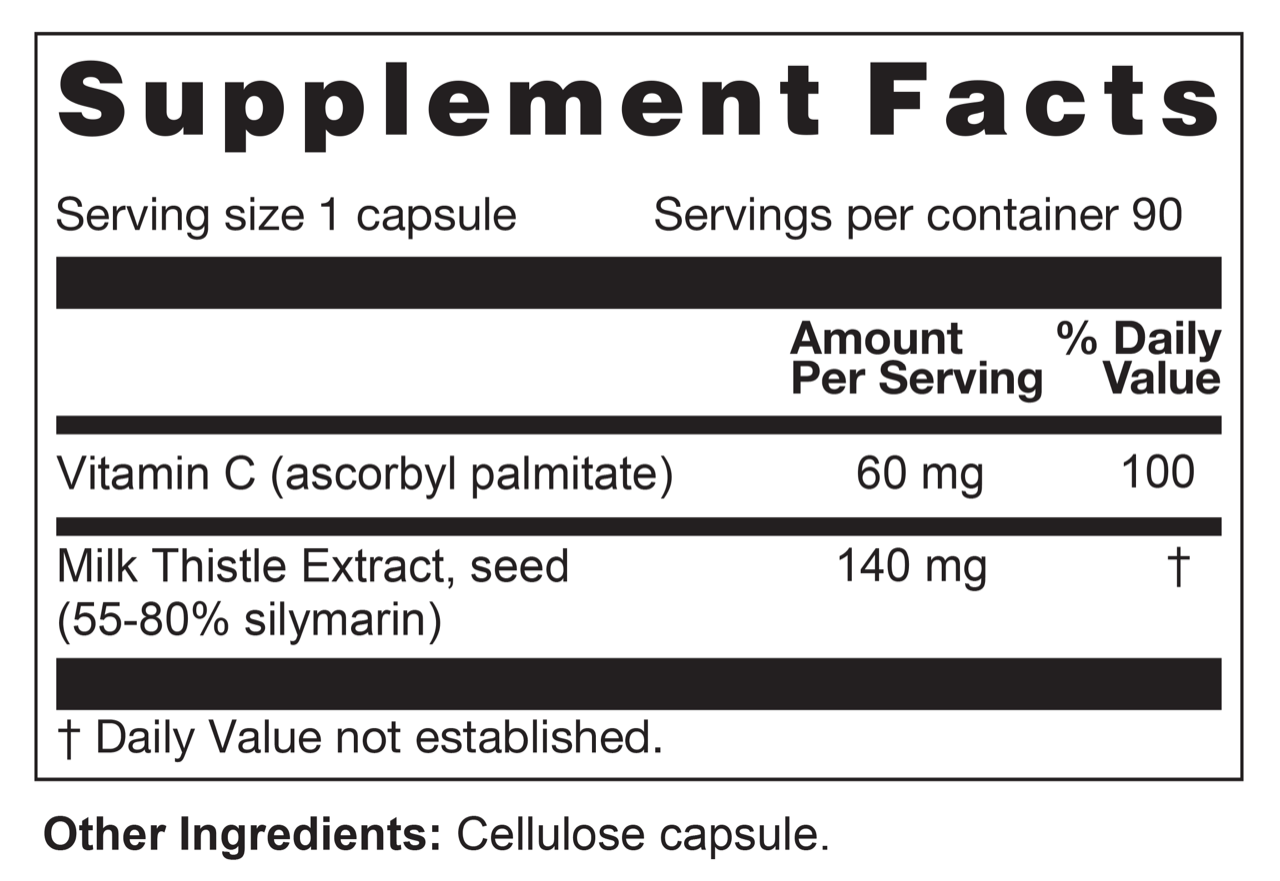 NutriCrafters Milk Thistle Extract is manufactured with premium European grade materials, cultivated in Europe and extracted in Barcelona. Research shows milk thistle extracts support liver health*.
The liver is a very important organ that detoxifies various metabolites, synthesizes proteins, and produces biochemicals necessary for growth and digestion. Located in the right upper quadrant of the abdomen, it is also involved in the regulation of glycogen storage, decomposition of red blood cells, and the production of hormones.
The liver produces bile, an alkaline fluid containing cholesterol and bile acids, which helps the breakdown of fat. The liver's highly specialized tissue regulates a wide variety of biochemical reactions including the synthesis and breakdown of molecules necessary for normal vital functions. Estimates regarding the organ's total number of functions vary, but textbooks generally cite it being around 500.
Protect your liver so your liver can protect you.
*These statements have not been evaluated by the Food and Drug Administration. This product is not intended to diagnose, treat, cure, or prevent any disease.