Description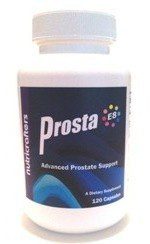 Protect your prostate with Prosta E8™ – Prostate Health Formula. Designed to support the healthy function of the prostate gland, Prosta E8 provides a complete combination of 21 nutrients from the highest quality sources available. Prosta E8 contains VitaE8™ to provide the preferred type and ratio of vitamin E's to nourish prostate tissue.
What's not included in Prosta E8 is saw palmetto. Research has shown saw palmetto can damage healthy prostate tissue. Long known to shrink enlarged prostate, saw palmetto actions are not specific to unhealthy prostate tissue. The prostate reducing action of saw palmetto may be the result of reducing the number of all prostate cells, healthy or not.
By supporting healthy hormones levels, cellular function, inflammation, and antioxidant response, Prosta E8 – Prostate Health Formula can improve urinary flow and sexual health.
4 vegetarian grade capsules contain the following:
180 mg Vitamin C (as ascorbic acid and ascorbyl palmitate)
30 iu Vitamin E (as VitaE8 – high gamma mixed tocopherols and tocotrienols)
15 mg Zinc (as zinc gluconate)
150 mcg Selenium (as selenomethionine)
370 mg Pygeum africanum bark extract (min. 2.5% phytosterols)
300 mg Stinging Nettle (Urtica dioica) root extract
100 mg Beta Sitosterol
200 mg Green tea (Camellia sinensis) leaf extract (min 50% EGCG, 90% polyphenols)
100 mg Grape (Vitis vinifera) seed extract
60 mg Gamma tocopherol
30 mg Medium chain triglycerides (MCT)
25 mg Alpha-lipoic acid
10 mg Lycopene (from tomato)
5 mg Tocotrienol complex
2 mg Boron (as calcium borate)
Order Prosta E8- Prostate Health Formula 120 Capsules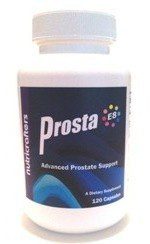 Caution: Not for use by children or by pregnant or lactating women. Not for use by anyone sensitive to any of the ingredients.