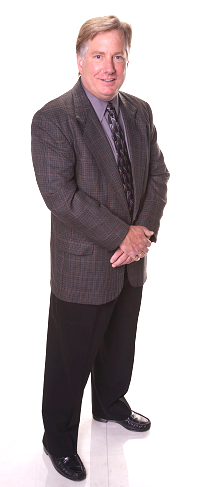 I am proud to offer two advanced products to protect against the common environmental toxins of modern day living.
Designed to be taken between meals, Protect EDTA reduces heavy metals stored throughout the body. Heavy metals interfere with many biochemical reactions. Reducing these contaminants can support the normal structure and function of the cardiovascular system.
Taken with meals, Protect Multi provides the mineral replacement required during chelation therapy as well as vitamins, minerals, and amino acids to detoxify common environmental pollutants.
Protect EDTA™ contains multiple ingredients to chelate and detoxify environmental contaminants. Protect EDTA contains a superior form of EDTA chelated to calcium, magnesium, potassium, and sodium. This quadruple mineral chelate (QMC) provides safe, mild and effective heavy metal chelation while releasing vital minerals during the chelation process.
Addressing environmental pollution is an important part of any supplement program. Due mainly to the use of leaded gasoline for over 60 years, lead has become unnaturally distributed through our ecosystem. While greatly reduced, our exposure to this dangerous compound continues. EDTA has been used for over 50 years as a safe and effective chelator of lead.
We are exposed to many chemicals as part of modern day living . . . from the materials that construct our kitchenware to the chemicals that are used to build our homes. The good news is components of healthy food can help protect us from this modern day environment. Malic acid as found in fruits and berries and the cysteine found in garlic are two such items that can help eliminate and detoxify harmful chemicals.
Four vegetarian capsules provide the following amounts:
1,200 mg Malic Acid
1,000 mg EDTA Quadruple Mineral Chelate
200 mg Cysteine (as L-Cysteine and N-Acetyl-L-Cysteine)
200 mg Garlic (Allium sativum) bulb powder, deodorized
100 mg Parsley (Petroselinum sativum) leaf powder
Protect Multi™ is recommended as the preferred multi-vitamin for use with Protect EDTA. Taken with meals, Protect Multi is designed to provide protection against nutritional deficiencies and protection from industrial contaminants found in our food and in our environment.
The many benefits over traditional multi-vitamin products include:
Easy to swallow and fast acting vegetarian capsules.
VitaE8 – A vitamin E containing all 8 natural forms of vitamin E as well as synergistic cofactors to keep vitamin E in its active state
Vitamin K2 – A commonly deficient form of vitamin K that supports healthy calcium metabolism.
Active form of Vitamin B6, B12 and Folic acid to support a larger portion of the population.
Contains a chelator of the heavy metal lead (pb) to inhibit absorption of this dangerous heavy metal.
Contains two forms of cysteine and selenium to protect against common chemical pollution found in many homes and offices.
Highly bio-available form of magnesium to support energy and vitality.
Directions: 4 capsules daily with meals.
4 vegetarian capsules supply:
5,000 IU Vitamin A (as vitamin A palmitate and alpha-carotene)
100 mg Vitamin C (as ascorbic acid and ascorbyl palmitate)
400 IU Vitamin D (as cholecalciferol, vitamin D3)
30 IU Vitamin E (as high gamma mixed tocopherols)
45 mcg Vitamin K (as vitamin K2 [menaquinone-7])
35 mcg Vitamin K (as vitamin K1 [phylloquinone])
1.5 mg Thiamin (vitamin B1 as thiamine hydrochloride)
1.7 mg Riboflavin (vitamin B2) 1.7 mg 100%
20 mg Niacin (vitamin B3 [nicotinic acid])
2 mg Vitamin B6 (as pyridoxal 5-phosphate)
400 mcg Folate (as calcium folinate)
10 mcg Vitamin B12 (as methylcobalamin)
300 mcg Biotin
10 mg Pantothenic acid (vitamin B5 as calcium pantothenate)
18 mg Calcium (as calcium pantothenate and calcium borate)
150 mcg Iodine (as potassium iodide)
250 mg Magnesium (as magnesium glycinate and magnesium oxide)
22 mg Zinc (as zinc gluconate)
200 mcg Selenium (as selenomethionine and sodium selenate)
2.5 mg Copper (as copper gluconate)
5 mg Manganese (as manganese gluconate dihydrate)
200 mcg Chromium (as chromium polynicotinate)
100 mcg Molybdenum (as molybdenum gluconate)
60 mg Gamma tocopherol
25 mg Alpha-lipoic acid
50 mg Cysteine (as L-Cysteine and N-Acetyl-Cysteine)
25 mg EDTA (dipotassium magnesium)
25 mg Hesperidin from orange (citrus sinensis) fruit
25 mg Rutin
18 mg Medium chain triglycerides (MCT)
5 mg Tocotrienol complex
3 mg Boron (as calcium borate)
2 mg Lycopene (from tomato)
1 mg Lutein
500 mcg Zeaxanthin
20 mcg Vanadium (as vanadyl sulfate)Protect MultiProtect EDTA