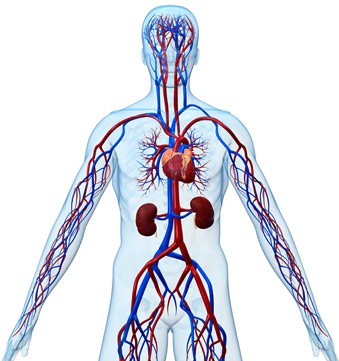 Supplemental L-citrulline is converted to the amino acid L-arginine, which goes on to make another important substance, nitric oxide. Nitric oxide is the secret to healthy blood flow.
As mentioned, L-arginine is the substance the body uses to create nitric oxide. So while you might think supplemental L-arginine would be the most effective way to raise nitric oxide levels, that is not the case. Published research shows taking L-citrulline is the better option for healthy blood flow.
Although supplemental L-arginine is quickly absorbed and well tolerated in single doses of 3 to 6 grams, more than half of it is immediately converted into ornithine and urea, primarily by an enzyme called arginase. To make matters even worse, L-arginine is a very popular molecule and plays a number of other important roles in the body. L-arginine is used to make proteins, creatine, and agmatine. So, in addition to arginase, L-arginine is targeted not only by the nitric oxide synthase (NOS), the enzyme that converts it to nitric oxide, but by the other enzymes that convert it into these other molecules.
In contrast to L-arginine, L-citrulline is not metabolized in the areas of the body where arginase likes to inhabit (the intestines and liver). Instead, L-citrulline goes into the kidneys where it is rapidly converted into L-arginine.
A 2008 double-blind, randomized, placebo-controlled cross-over study conducted by researchers at the University Medical Centre Hamburg-Eppendorf, Germany, showed oral L-citrulline increased L-arginine blood levels and boosted nitric oxide-dependent signaling much more effectively than L-arginine.
The bottom line on all of this is clear. Daily L-citrulline supplementation is one of the smartest things you can do for healthy blood flow and your overall cardiovascular health.