Description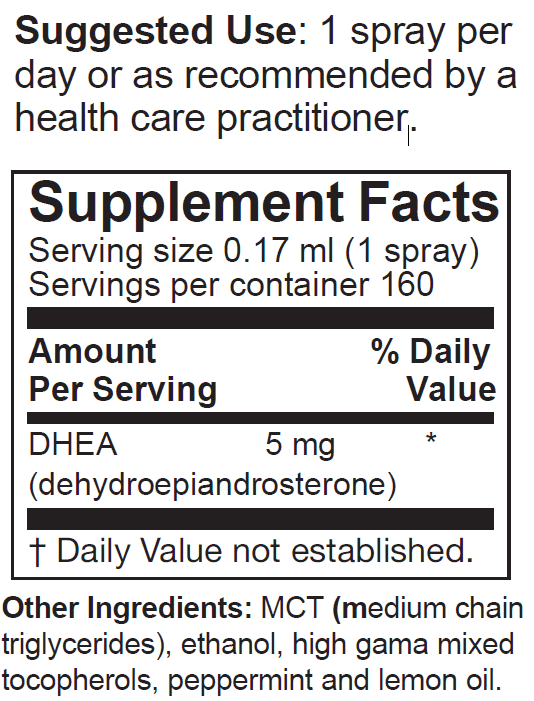 DHEA (Dehydroepiandrosterone), is a steroid hormone that decreases as we age. It is one of the most abundant circulating steroids in humans. It is produced in the adrenal glands, the gonads, and the brain, where it functions as a metabolic intermediate in the biosynthesis of the androgen and estrogen sex steroids.
NutriCrafters Spray DHEA enhances bioavailability with a unique triglyceride base.
DHEA Levels increase during puberty, peak in the mid 20's, and decline as we age. At age 80, DHEA blood levels are about 15% of peak levels, and 5% at age 90.
Suggested Use: 1 spray under tongue daily or as recommended by a health care practitioner.