Description
For Youthful Growth Hormone (GH) Release
GH Advantage™ contains a powerful combination of natural ingredients researched for their ability to enhance the release of GH (growth hormone) and improve immune function. GH release decreases with age and restoring youthful levels has been shown to provide broad health benefits.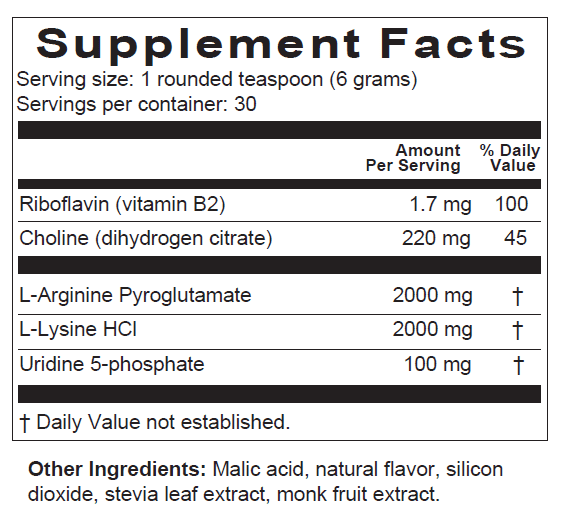 To protect against growth hormone tolerance, GH Advantage™ should be taken three times per week or every third day. Excessive daily stimulation of growth hormone can build tolerance and skipping at least one day between servings is supported in the research.
Suggested Use: Add 1 rounded teaspoon to 4 ounces of water, stir until dissolved, and drink on an empty stomach once every three days. Best used before bedtime, upon awakening or before exercise or strenuous activity. Those over 60 years of age can double the dosage.
30 Servings per bottle (180 grams)
Contents per 6 gram serving:
2,000 mg Arginine pyroglutamate
2,000 mg Lysine hydrochloride
100 mg Uridine 5-phospate disodium salt
220 mg Choline (choline dihydrogen citrate)
1.7 mg Vitamin B2 (riboflavin)
Other Ingredients: Malic acid, natural flavor, silicon dioxide, stevia leaf extract, monk fruit extract.